SUFFLEBOARD LINKS

SHUFFLEBOARD BOOKS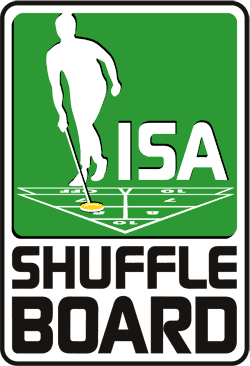 World Shuffleboard
Information



FLORIDA
MICHIGAN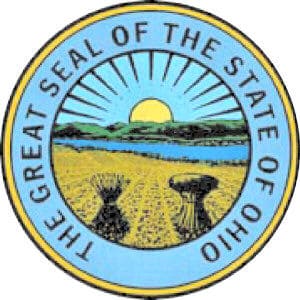 OHIO
TEXAS
CANADIAN NSA
BRAZIL NATIONAL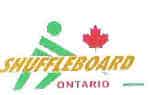 ONTARIO CANADA SHUFFLEBOARD
SHUFFLEBOARD in ALBERTA

High River Shuffleboard


HEMET SHUFFLERS

COMPANIES THAT SUPPORT SHUFFLEBOARD



Shuffleboard Equipment
& Supplies


DURA DRESS

Contact : Mike Walker
(916)485-7802
2836 Merrywood Dr.
Sacramento, CA




A complete Line of Shuffleboard Products
RV TRADERS
Pages best viewed in Internet Explorer
ARIZONA SHUFFLEBOARD
Shuffleboard is alive and well in Arizona!
Check out the District links for more shuffleboard information
REMINDER : STATE SPLIT SINGLES
Hosted by District 4 Apache Junction
January 13 & 14, 2014





WESTERN RESULTS

Played at Monte Vista, Sunland Springs Village in Mesa and Superstition Sunrise RV Resort in Apache Junction.
District IV of the Arizona Shuffleboard Association hosted the tournament and the banquet.
The World's largest team tournament concluded with the awards banquet on Saturday, Nov 9th at Monte Vista RV Resort.
All twenty-two teams were represented totaling 450 guests.
District IV of the Arizona Shuffleboard Association hosted the tournament and the banquet.
The Tournament Director, Chuck Clausen was the master of ceremonies for the Awards Banquet.
Premiere Catering supplied a very delicious and filling meal.
The Happy Hour entertainment was provided by Curtis Knox and was very enjoyable.
Shirley Bilderback provided enjoyable after dinner entertainment which included audience participation.
The tournament was played from Nov. 4th thru 9th, with each team playing each other one time.

After each team completed playing 21 games the results are as follows:

BLACK DIVISION:
1st Alberta Grizzly's, (pictured)

Congratulations to the Alberta Grizzly's, who were the number one team in the tournament with a record of 109 wins and 59 losses for a percentage of 64.9.

2nd B.C. One, AZ Snowbirds, 3rd AZ Rattlers, 4th AZ Earlybirds, 5th Alberta Mustangs, 6th Washington Huskies,
7th AZ Scorpions, 8tg Alberta Chinooks, 9th AZ Sidewinders, 10th AZ Challengers.


RED DIVISION:
1st AZ Hummingbirds, (pictured)

2nd Colorado Rockies, 3rd Nevada Silver Shufflers, 4th AZ Desert Rats,5th B. C. Mountaineers, 6th AZ Wildcats,
7th Manitoba Bisons, 8th AZ Misfits, 9th AZ Long-Shots, 10th AZ Bobcats, and 11th California Panthers.



Information taken from the Shuffler Blog. For more information check the link above.
2013 National Senior Games
CONGRATULATIONS to our Arizona Shufflers


- in order to qualify to play in the National, each player had
to win a gold, silver, or bronze in the Arizona Senior Games.



Women's Singles

65-69 Jan Crouse - Gold

70-74 Sylvia Smith - Siver

70-74 Sheila Monday - 7th

Men's Singles

70-74 Chuck Crouse - Gold

70-74 Richard Willsey - Silver

70-74 Dale Monday - 4th

75-79 Leroy Danels - Gold

75-79 Tom Wiehle -7th

80-84 Jack Behmer - Gold

Doubles

65-69 Jan Crouse & Chuck Crouse - 5th

70-74 Richard Willsey & Jack Behmer -Gold

70-74 Sylvia Smith & Sheila Monday - 4th

70-74 Dan Smith & Dale Monday - 5th

75-79 Leroy Daniels & Brian Bonan - Gold

75-79 Tom Wiehle & Tom Morlock - Bronze

- sent in by Shelia Monday

CONGRATULATIONS to DAN SMITH
- placed 2nd in the Norway Open. Dan is a shuffler in District 1 from Sun Life.
- Inaugural Norwegian Shuffleboard organized with the assistance of Jim & Beth Allen
* more info on the Shuffler Blog


Hello to all the ASA members across the state.

Just a short note to say I have had a wonderful two years serving you as State President.
You are what makes shuffleboard go and grow.
Keep up the good work and always invite a friend to join you on the courts. If we all take time to teach just one person
every year about our wonderful sport of shuffleboard it will be there for everyone to enjoy in years to come.
Nothing is sustainable without those willing to give of their time and energy to do the jobs that keep it going.
So if each of us will pick a job and just do it for a season or two then everything will keep going and growing.

I send my blessings to all of you for health and safe travels as you go to your summer homes.
God Bless and we will all meet again in the fall to play our favorite sport, in our beloved Arizona.

Past President;
Jessie Dunlop

9th Annual C.S.A. Soboba Classic Open Team Tournament
held in Hemet California March 25 to March 29, 2013.
The tournament consist of 20 teams of 16 competitors in a 5 day round robin format
played in five different venues.
Players, many of whom come from Arizona and California, enjoy the camaraderie of returning year after year.



1st Place : Yuma Rebels

Team members are: Captain Frank and Adele Stokowski; Co-Captain John and Judy Dewey; Brian and Liz Plunkett;
Mae Meuser (Country Roads) ; Al and Pat Rathgeber (Ranch Rialto); Rose and Ed Bartsh and Bill and Phyllis Willox (Capri);
Arnold and Dorothy McKernon (Palms) and Betty York (Yuma Mesa).




2nd Place :Kokopelli Red Team (Captain is Sylvia Smith)

Front row L-R: Alice Anderson, Jan Crouse, Sylvia Smith, Dale Greer, Myrna Greer, Marie Empey, Jane McWilley
Back row L-R: Stan Schumacher, Arnie Anderson, Chuck Crouse, Dan Smith, Gerald Gannon, Roy McNeil,
Arnold Empey, Larry Bartleheimer, Stan Prime




4th Place : Del's Dozen Team (Captain is Del Salls)

Front row L-R: Nancy Neufeld, Dolores Evans, Crystal Huston, Karen Fodchuk, Darlene Salls, Nona Petrick, Faye Marcus.
Back row L-R: Willie Neufeld, Bob Beddow, Karen Beddow, Del Salls, Denis Trudel, Lila Wessel, Frank Marcus


Outgoing President JESSIE DUNLOP
received the President Plaque from Executive Director Ray Jones

2013 ASA HALL OF FAME INDUCTEES


SPECIAL CATEGORY

| | |
| --- | --- |
| Pat Lane - District 2 | Carl Howell - District 4 |
PLAYER CATEGORY

| | |
| --- | --- |
| Karen Beddow - District 1 | Bob Beddow - District 1 |
| | |
| --- | --- |
| Bert Routhier - District 3 | Bob Rhinehart - District 4 |
2013 AMBASSADOR AWARD


CONGRATULATIONS TO PATT HEITHOFF

CONGRATULATIONS TO
KATHLEEN CULLOP of Polyglide & JESSIE DUNLOP ASA President
INDUCTED INTO THE NATIONAL HALL OF FAME


ASA 2013 LEAGUE TEAM TOURNAMENT

hosted by District 5 held at Happy Trails Surprise AZ
February 25-26


2013 ASA TEAM LEAGUE WINNERS
DISTRICT 4 - Superstition Sunrise Cougar League

L>R : front Row
Jackie Ravenscraft; Doris Kaiser; Jan Conway; Connie Borszich; Susan Bontkes
back row
Mick McNeely; Tom Borszich; Francis Kaiser-Captain; Peter Bontkes; Cheryl McNeely

2nd Place Winners
District 2 : Tucson Estates Tigers
- Navajo League

L>R : front row
June Buckley; Judy Richardson-Captain; Court Courtemanche;
back row
Corky Klein; Clare Jenkins; Ernie Lane; Paul Richardson; Bryan Johnstone; Jack Oatman


3rd Place Winners
District 1 : Venture Out
- Sunshine League

L>R : front row
Irene Sereda; Al Brunner-Captain; Grace Lintz;
back row
Henry Sereda; Ben Lintz; Ed Talboom



4th Place Winners
District 3 : Rancho Rialto Rovers

L>R : front row
Beverly Bliss; Bob Cottle-Captain; Therese St. Jacques;
back row
Bob McConnell; Bill Bliss; Andre St Jacques



5th Place Winners
District 5 : Sun City Bells

L>R : front row
Maxine Reineck; Dick Price-Captain; Edna Hrynew;
back row
Gary Binder; Bill Belander; Peter Hrynew; Bob Williams;
Harl Dunkin

A BIG THANK YOU TO District 5 - VOLUNTEERS
for a GREAT TOURNAMENT


2013 ASA SPLIT SINGLES CHAMPIONS

held in Yuma District 3 : January 14-15

| | |
| --- | --- |
| ANDRE ST. JACQUES - Dist 3 | SHEILA STOCKMAN - Dist 4 |
ASA SPLIT SINGLES CHAMPIONSHIP RESULTS




l>r : 1st Andre St.Jacques Dist 3; 2nd Peter Palko Dist 2;
3rd Joe Casias Dist 4; 4th Fred Outcalt Dist 5;
5th George Dahl Dist 1.




l>r : 1st Sheila Stockman Dist 4; 2nd Glenda Garman Dist 2;
3rd Fern Dugan Dist 3; 4th Carolyn Kersey Dist 5;
5th Melanie Kersey Dist 1.

ASA SPLIT SINGLES CONSOLATION DIVISION RESULTS




l>r : 1st Richard Wilsey Dist 1; 2nd Bill McKay Dist 4;
3rd Larward Morgan Dist 2; 4th Howard Dugan Dist 3;
5th Bud Weeder Dist 5





l>r : 1st Marty Sokolis Dist 2; 2nd Judy Andersen Dist 3;
3rd Linda Wilkinson Dist 4; 4th Elaine Sandry Dist 1;
5th Ann Hoover Dist 5.

Thanks to Sheila Monday for sending information & pictures from John & Shirley Houser. Pictures taken by Don McCoy.